New Products:

Vegan & Gluten Free Baked Brownies
Our Desserts are

RAW, Vegan, Gluten Free, Paleo Friendly

, Taste Amazing, and are good for you!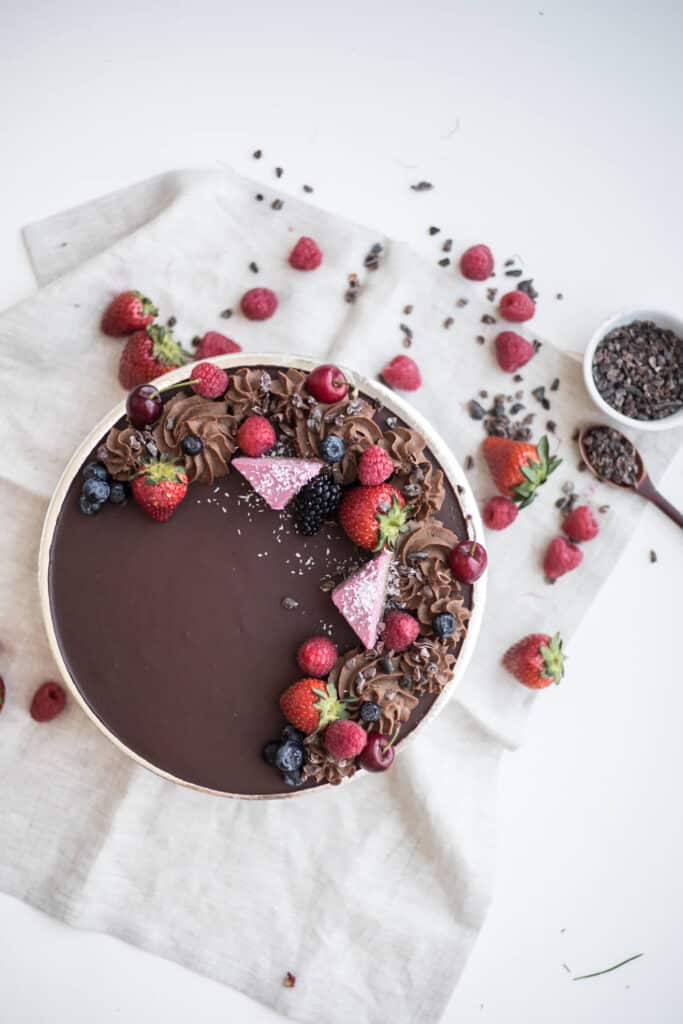 Vegan Cakes
Our cakes are handmade & 100% Vegan. Perfect for birthdays, events & celebrations.
Shop now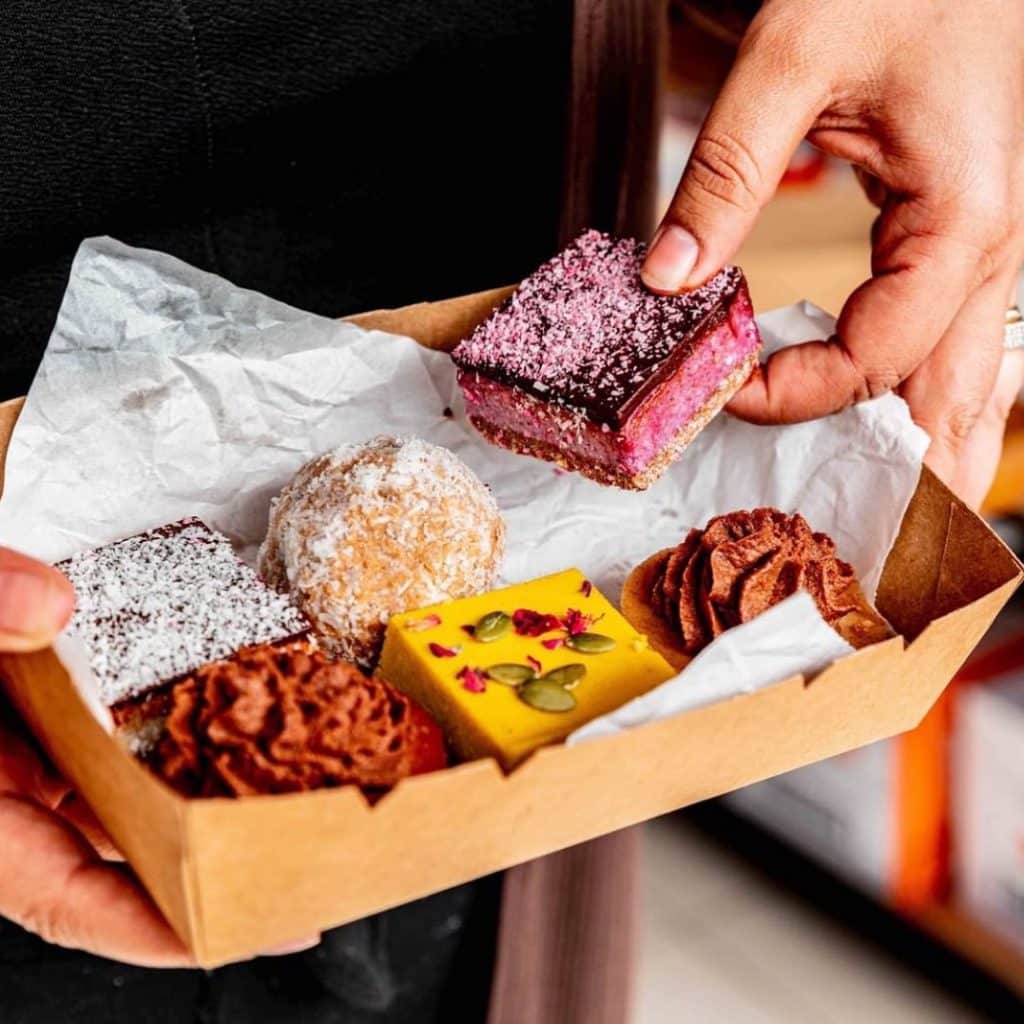 Delivery & Pick-up
We deliver our cakes all over Sydney and have several pick-up locations.
View Pickup Locations
Vegan & Raw Slices & Protein Balls
4.9/5 Stars on Google Reviews

When I saw how lovely the cakes look I had to get one. Not only do they look amazing, they taste better then they look. I would highly recommend these cakes and I've already shared this with all my friends.
Elizabeth B
I ordered the Blueberry and Lemon cheesecake for a friend's birthday and it was AMAZING! So fresh, light and delicious! Plus it looked absolutely beautiful.
Ash M
AMAZING cakes! The quality that goes into these cakes are 11/10. I highly recommend the Tiramisu and look forward to trying others 🙂
Taylor T
Frequently Asked Questions
Are your products nut-free?
No, all our products will contain tree nuts and some contain peanuts. If you have a severe allergy to any nuts we do not recommend our products as they will contain traces of nuts.
How do I store your products?
You can keep our desserts refrigerated between 1-4 degrees Celsius. Consume within 7 days or within 6 months if kept frozen in an airtight container.
What is the minimum order for delivery?
We deliver our cakes across Sydney and only offer delivery for orders $65 and over.
Are your products dairy-free?
Yes! We are a 100% vegan company so we do not use any animal products.
Are your cakes eggless?
Yes all of our products are egg-free.
Want $5 off your first order?
Sign up to our newsletter
Keep up to date with our latest creations, specials & our blog
Sign up To Receive $5 Off Your First Order



We won't share your information with 3rd parties. We'll use this information to keep you in the loop about new products and promotions.